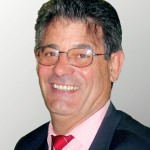 About Our Company – Vibratech International
Jean-Pierre DEMONEIN, a reference in the world of balancing and vibration, decided to use his considerable and unique level of experience in the field of Helicopters, fixed-wings and boats to create a Company in China, Vibratech International, in order to provide high level services, develop a customer and technical support quality and strong relationships to our valuable customers in China for all types of aircrafts and prototypes.
Vibratech International is Licensed by Honeywell Aerospace to perform the work for CBMS (Condition Base Maintenance System), providing services, customer and technical supports in China on the entire range of Honeywell "Chadwick Helmuth" equipments such as Vibrex 2000, Vibrex 2000 Plus, VXP, EVXP, 8500 C Plus,….and accessories.
Vibratech International is authorized to conduct adapted and customized trainings that totally target your needs, updating and improving the knowledge of your technical teams about dynamical balancing, spectrum analysis and use of Honeywell Chadwick equipments, on your site or at our service centre in Shenzhen.
Vibratech International is a strong multinational company that its Headquarter Vibratech has been operating 27 years in France in the field of helicopter vibration. We have experienced engineers and technicians to provide professional equipment maintenance service, calibration service and dynamic balance service on site for clients.
Contact us NOW to find out how we can assist you
What Makes Us Special
01
We Work For You
Our long-term experience and our privileged relationship with Honeywell Aerospace allowed us to Support You to find a solution to develop your business.
03
Our Mission
We assist you and provide you a customized service quality to increase performance and comfort on prototypes, Ultra-light Aircrafts or checking absorber systems.
02
What we do for you
Our strong experience and our large knowledge of our products and accessories respond perfectly to all your needs. We have Solutions to your problems, feel free to contact us.
04
Clients choose us!
We develop strong relationships with our valuable customers and assist them to upgrade and update their knowledge base and expertise, reducing down time, repair and maintenance.